Artisan Soaps
Crafted with Care.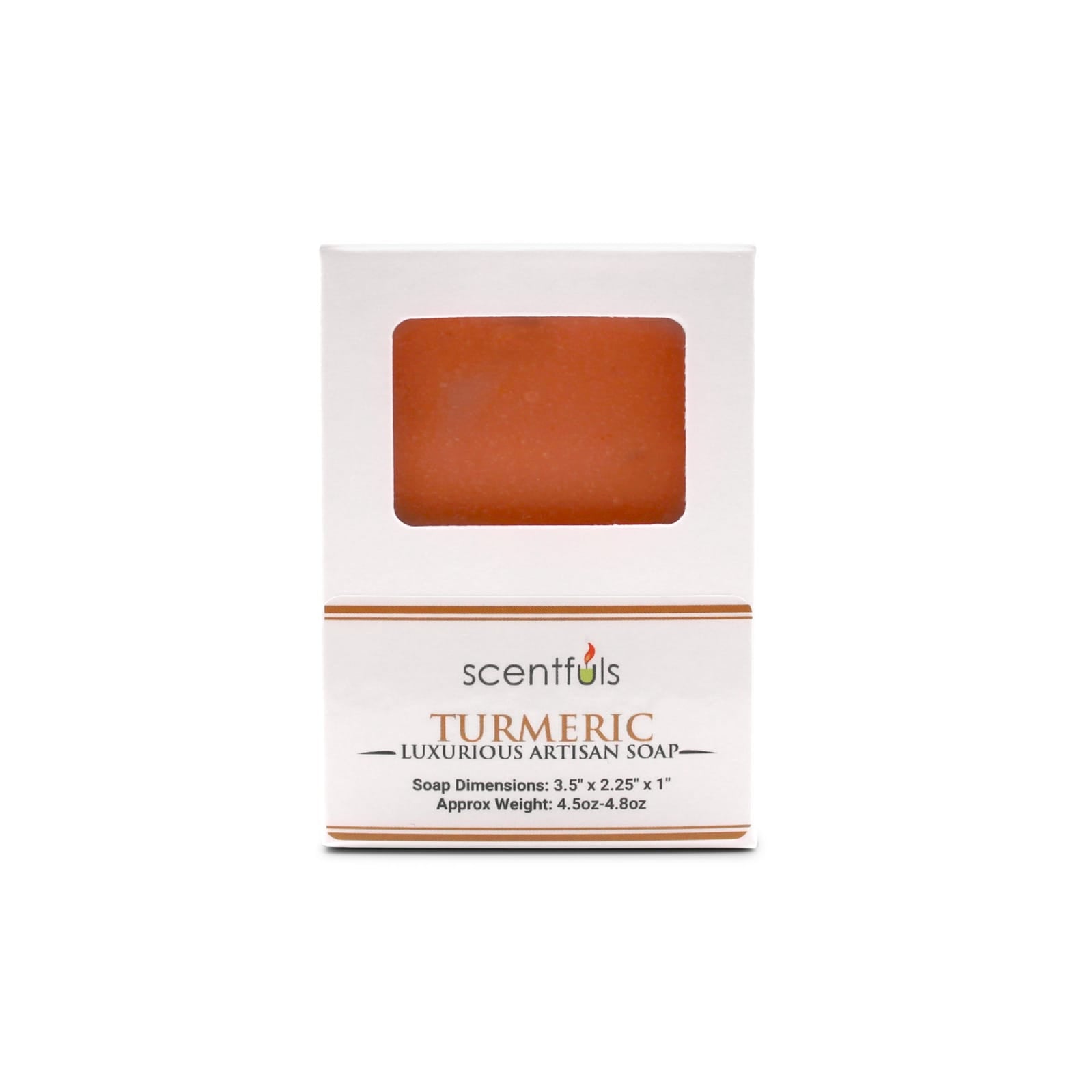 Gentle Cleansing, Unparalleled Craftsmanship
Artisan Soaps at Their Best.
Scentfuls
What's new at Scentfuls?
At Scentfuls, we are dedicated to making your online shopping experience with us a pleasure.
We're constantly adding exciting products to our inventory based on customer feedback and trends so feel free to browse and shop.
Artisan Soaps
WHERE NATURE'S FINEST INGREDIENTS COME TOGETHER
Welcome to our world of artisan soaps, where nature's finest ingredients come together to create a truly luxurious bathing experience.
We take pride in handcrafting each bar with meticulous attention to detail, ensuring that you receive nothing but the best for your skin.
With us, you can embrace a bathing ritual that cares for both your skin and the environment, as we believe in the power of nature to nurture.
Scentfuls
Artisan Soaps, Naturally Luxurious
Purity
We use only the finest natural and organic ingredients, ensuring that our soaps are free from harmful additives and synthetic chemicals.
Sustainability
We are committed to sustainability, sourcing ingredients that are environmentally friendly and promoting eco-conscious practices
Skin-Focused
Our soaps are formulated with your skin's health in mind, prioritizing gentle cleansing and nourishment for all skin types, including sensitive skin.
Genuine Fragrance
Our soaps are scented exclusively with pure essential oils, delivering authentic and delightful fragrances that resonate with nature's wonders.
Gentle Cleansing
Enjoy a gentle cleansing experience that leaves your skin feeling refreshed and rejuvenated.
Natural Colors
Colored with herbs, clays, and other natural ingredients, our soaps are free from synthetic dyes.
What Customers Experience?
"My skin has never felt so soft and moisturized! I love how gentle and soothing these artisan soaps are. The natural scents are divine, and I look forward to my bath time every day!"
"These soaps are amazing! I suffer from sensitive skin, but these soaps have been a game-changer. No irritation, just pure bliss and delightful fragrances. Highly recommended!"
"The attention to detail in these artisan soaps is evident. They not only look stunning but feel incredibly luxurious. I'm in love with the natural colors and unique scents!"
"The scents of these soaps are enchanting, and they linger on my skin throughout the day. The fact that they are made with organic ingredients is a huge plus for me!"
"I adore the eco-friendly approach of these artisan soaps. It's fantastic to know I can enjoy a luxurious bathing experience while being kind to the environment. A must-try!"